Icons 4 Design
is an Adobe XD plugin that searches 5,000+ free, high-quality, no-attribution-required icons and symbols. Search by icon name (e.g., 'arrow'), and place any icons in the result list with a click, resulting in a vector-based, fully-editable icon.
Icons 4 Design includes a dozen popular icon collections in a range of styles, including Font Awesome, Feather, and Material.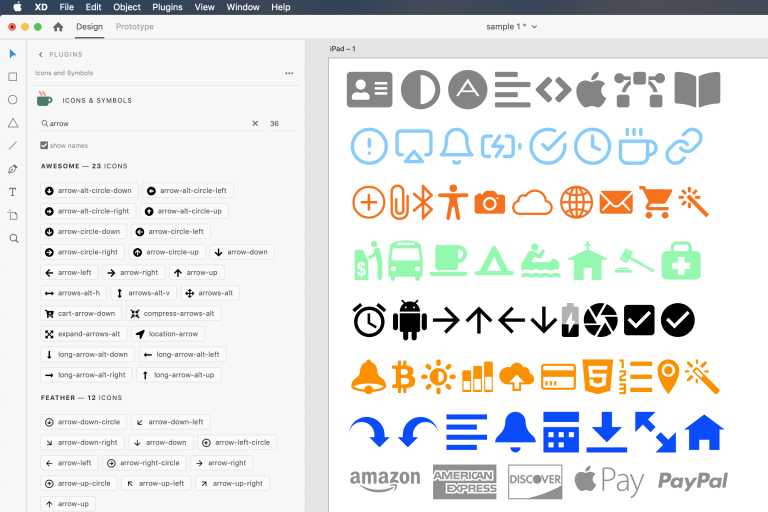 Credits
The core value of this plugin comes from the various icon collections around the web, with their freely-available, no-attribution-required SVG definitions which we use to create the icons in XD. Thanks to them all!
All rights reserved to the respective icon collection authors.
Creator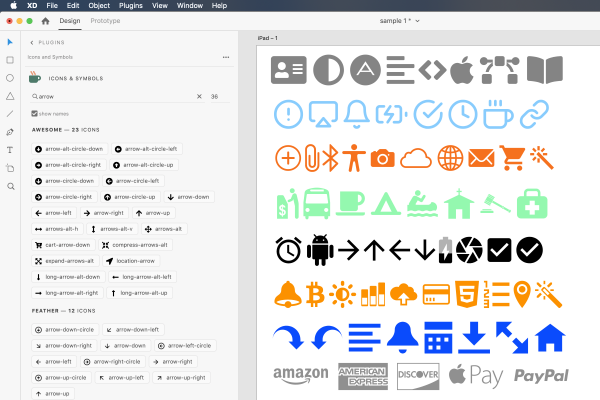 5000+ icons at your fingertips! Icons 4 Design is an Adobe XD plugin that searches 5,000+ free, high-quality, no-attribution-required icons and symbols. Search by icon name (e.g., 'arrow&#821…
emsoftware.com
Download
Be creative
​