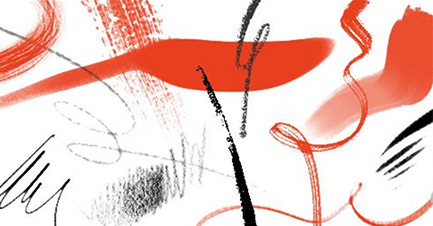 Download exclusive brushes from Kyle T. Webster.
Access over 1,000 brushes from award-winning illustrator Kyle T. Webster. After you download the brushes you want, launch the Adobe brush files (.ABR)* while Photoshop CC is running, and they'll be automatically added to your Brushes panel. Most brushes in these sets are also compatible with the latest version of Adobe Photoshop Sketch on the iPad.
Need help?
Learn about
brush presets
and how to
import brushes and brush packs
.
Credits
Kyle T. Webster
Download
More Brushes
Gouache Brush
Crosshatcher Brush
Runny Inker Brush
Spatter Brush
Rake Brush
Impressionist Brush
Letterer Brush
Halftone Brush
Art Marker Brush
Concept Brush
Manga Brush
Watercolor Brush
​
Last edited by a moderator: